The Samurai Tour was one of my favourite tours of all time. The Japanese people are amazingly friendly, the accommodations surprisingly comfortable, the local food healthy, the hot springs healing, the roads,  tunnels and bridges are engineering feats and immaculately maintained and our guides made it all seem easy. Ride and Seek did another terrific job. This tour was a taste of the real Japan, not a made up version.
Sarah R – Samurai
The Samurai tour was unlike any other riding- remote roads through bamboo forests and hillsides, past Buddhist temples and through small villages.  The landscape, food, and culture made for a wonderfully unique trip that exceeded expectations. I highly recommend this trip.  Thanks for another great tour!
Emily B – Samurai
It was a fabulous trip and a wonderful way to experience Japan.  Stunning riding and we were so well looked after by the team.  They listened carefully when there was a problem and did their best to sort it out.
Vicky I – Samurai
The Samurai tour was a fantastic experience and Ride and Seek really delivered on all their promises. Aside from the spectacular riding, this is a remote destination to a very different culture and that means embracing the differences and challenges with an open mind. The Ride and Seek team did a great job of making all that work and helping us communicate and appreciate what was on offer. The trip flowed beautifully and the navigation was so well prepared it felt much easier than expected (seeking help from locals would not have been an option!). If you have the chance and are up for discovering that the way we do things is not the only way out there then absolutely go for this tour!
Peter H – Samurai
The Samurai tour allows riding through whisper quiet country roads to every cultural experience from traditional country inns to architectural marvels. The Onsen experience, initially a little daunting, becomes a daily highlight. The greatest joy, however, is the countryside itself- truly unique and wonderful.
Laurie T – Samurai
Exquisite remote riding in pristine surroundings, Samurai, Shinto and Buddhist history, you can't go wrong with this tour.  In true Ride and Seek fashion, every detail accounted for, beautifully organized and run.  They have done it again!  Thanks R&S for another remarkable experience.  This is why I keep riding with you!
Christine C  – Samurai
It was a privilege to join the inaugural Samurai tour with Ride and Seek!  The riding was as good as I've experienced anywhere.  We were immersed in pristine beauty, crystal clear rivers and a "back in time" look at rural Japan!  I look forward to an expanded tour in the future of other parts of this amazing Island nation.
Jonathan F – Samurai
Beautiful countryside with the change of colour Autumn brings, back country roads through Iya Gorge, Yoshino river, over Mt Ishizuchi through remote Shikoku down to the Pacific Ocean before making our way back up to the Shimanto river then over the large suspension bridges that tie Shikoku to mainland Japan. A memorable trip.
Peter R – Samurai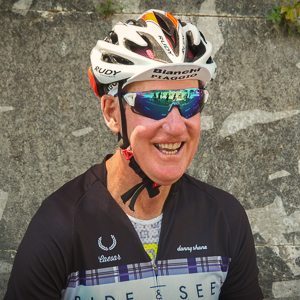 As a previous participant on the Ride & Seek Hannibal Tour in 2016, I couldn't wait to do it all over again this year (2017) on the Caesar Tour. Once again, an unforgettable experience, challenging yes, but it had everything a serious cyclist could want. As a bonus, over a month of perfect weather, with rain only one day. Get training !!!
Lew T- Caesar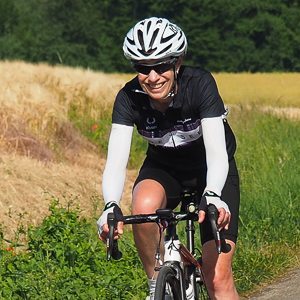 The "point to point" concept was great and provided great cycling in all its guises. Different countries, flat and hilly rides and some good climbs all enhanced by wonderful scenery. Oh and don't forget the cobbles! I loved the challenges the ride provided. Of course, this was tempered by the ever-present support from the guides and the comfort of the accommodation, swimming pools and meals at the end of each day. On top of that, I even learnt some history along the way!  My only regret is that I left the tour in Como and didn't ride on to Rome!
Sarah R – Caesar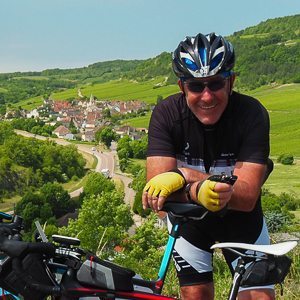 Not just another bike tour, but a complete adventure; places, distances, terrain, vistas, gastro, history, stories and people from all walks that you would never meet in ordinary life; managed with care and attention every day to get us safely home.
Alex B – Caesar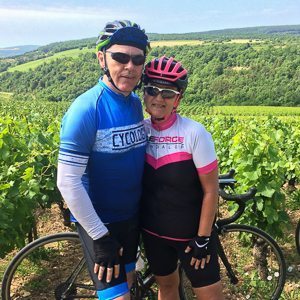 Having had our introduction to a Ride & Seek Epic riding Stage 1 (Paris to Worms) of the inaugural Napoleon 2015. Inspired by both the passion and riding ability of many of the riders in the 2015 tour,  Debbie on returning home to Australia set in motion a plan to return in 2017 to complete the Caesar, however this time the intent was to ride as opposed to drive as she had done on our first tour together. 
For Debbie's to succeed, buy in from Ride & Seek was a critical component for any real chance of success. 
True to their word Ride & Seek delivered in more ways than one, so much so that Debbie and I have commenced planning our next trip. Where to next ? Thanks to Ride & Seek and Debbie's Can Do attitude, the sky is the limit.
Noel and Debbie M – Caesar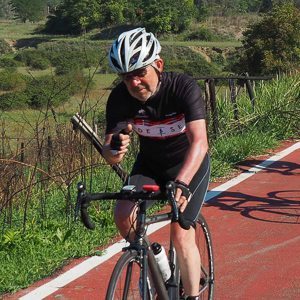 The inaugural 3 islands Tour in 2017 was a fantastic experience, as is always the case with Ride and Seek.
I did the first week in Corsica, which combined great cycling, stunning scenery, superb food and terrific accommodation every day of the tour.
The lunch-time stops high up in the remote hills were a special highlight, with all the food locally grown, raised – or hunted – before being prepared by the owners of the small properties we visited. This was a unique cycling experience.
Novelist Ben Kane provided historical commentary throughout the trip spanning Corsica's rich and tumultuous past, while the Ride and Seek guides did their usual fine job supporting the group on every stage.
And as always, my fellow riders – many of whom I had toured with before – were great fun to be on the road with.
Corsica is a hidden gem of world cycling and this was a great way to experience it. I look forward to going back, and on to the other islands, on the tour in 2018
Steve B – Three Islands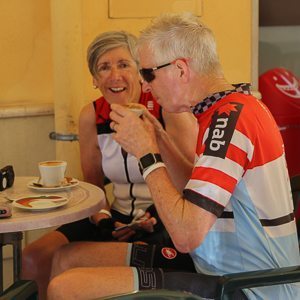 Rides such as Three Islands are not holidays – they are experiences and must be faced in that manner. And what an experience! The scenery, the food, the wine & the company are features of holidays but it is the riding that makes this so different and ultimately so appealing.
The guides and the manner in which they worked and interacted with the group was just fantastic. We've been on tours with 4 different companies and I can honestly say that the support was second to none. It was their willingness & capacity to "go the extra mile" was priceless. You have chosen a great team; they complement each other with their different strengths.
Wendy H – Three Islands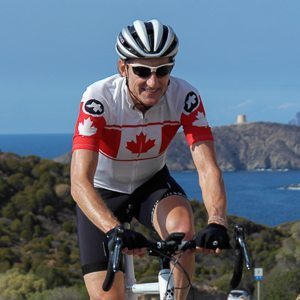 After my 12 years of riding bike tours and adventures, and my second tour with Ride & Seek, I believe Dylan and his professional guides have the magic formula.
Every detail is covered and no request is too large, so all I needed to do was turn the pedals and enjoy the ride. I can't say enough about the route, food, wine, and accommodations, however, the icing on the cake is their knowledge of the local history and culture. Thank you, Dylan and team, and keep up the great work.
Ted V – Three Islands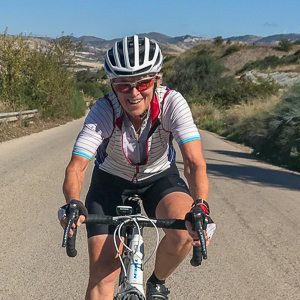 This trip is the full package.  The most complete cycling trip I have ever experienced.  As promised by Ride and Seek, every day contained challenging cycling, breathtaking scenery, and multiple opportunities to experience the history and culture of these three islands.  Dylan Reynolds and his expert team of guides managed a set of formidable logistics flawlessly.  Hats off to Ride and Seek for this new amazing journey!
Christine C – Three Islands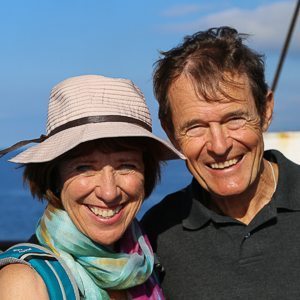 An exceptional experience in every way.  Stunning scenery, wonderful roads, great food and wine, and a real chance to see these islands close-up.  The guides were helpful and experienced.  We really enjoyed the chance to learn more about the history and culture of both Corsica and Sardinia.  I would highly recommend it.
Marilyn C – Three Islands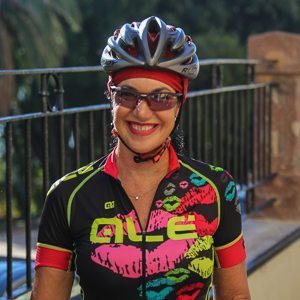 The ride offered stunning scenery day after day as we rode from Bay to Bay and occasionally an inland mountain pass on mostly good road surfaces.  The inaugural tour was well planned and ran without a hitch thanks to the fantastic guides.  As per all Ride and Seek rides, the cuisine and wine was exceptional and enjoyed with good company
Jo & Tony B – Three Islands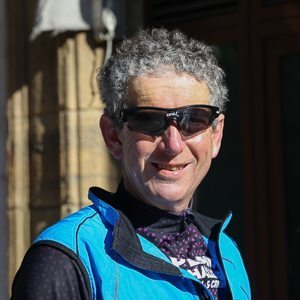 Overall this was more than just a ride-it was a carefully planned and professionally implemented event providing not only a bike riding experience through astounding scenery but a degree of exposure to the local culture, cuisine and the ancient and modern history which has uniquely shaped these beautiful places and their people. Ride and Seek are to be congratulated on providing such a virtuoso performance!
Chris C- Three Islands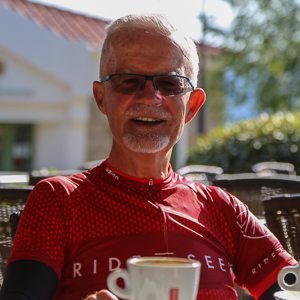 I am still coming down off the Three Islands tour and, just like the Caesar tour, remembering how lovely life is on my bike staying exotic places with fine dining and being spoilt rotten by the R&S support staff.
Jeremy T- Three Islands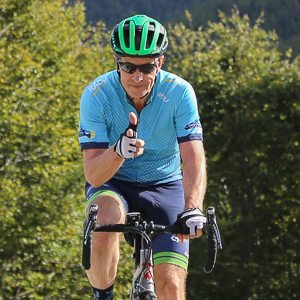 A thoroughly enjoyable experience. Excellent support from the Ride and Seek crew, nothing you ask is too much trouble. The ride is challenging but wonderful. I highly recommend Ride and Seek.
Mark D – Hannibal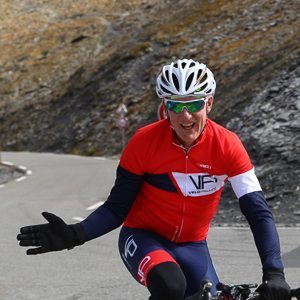 This Epic Tour would rate as the most challenging, most enjoyable trip I have done in the fifteen years I have been cycling in Europe. It has everything a keen cyclist could wish for. Spectacular scenery, epic climbs, great accommodation, and food that you would go back for (I already have). Highly recommended. Dylan Reynolds and his guides make for an unforgettable experience.
Lew T – Hannibal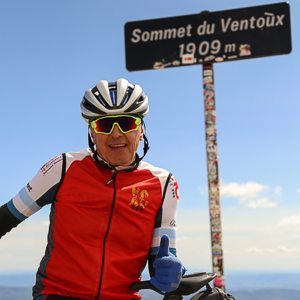 The ability to achieve climbing both Mt Ventoux and Alpe d'Heuz at age 71 made this experience one of a lifetime. It proves to me, once again, that regardless of age, one can target accomplishment and achievement beyond the comprehension of most. The planning and execution of Ride and Seek made this possible for me and I will forever be grateful! Thank you!
Jerry P – Hannibal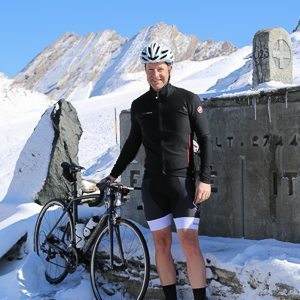 An absolutely amazing two week! We covered 1,500kms and 23,000m of climbing through the most amazing cycling country in the world. It had a bit of everything. Credit to the Ride and Seek team for the route chosen, it was primarily on backroads away from busy thoroughfares.
Logistically the tour couldn't have been put together more perfectly. The guides are expected in their own fields and worked so hard to make sure every need was catered for. They are positive, enthusiastic and always ready to take care of everything that arose before it became an issue. The briefings were excellent and safety paramount.
Anyone thinking of taking on an adventure like Hannibal would be advised to contact the owner Dylan as he has this bike touring gig sorted to the most minute detail. Absolutely brilliant and could not recommend Ride and Seek highly enough. Thanks again for the amazing trip.
Brendon M – Hannibal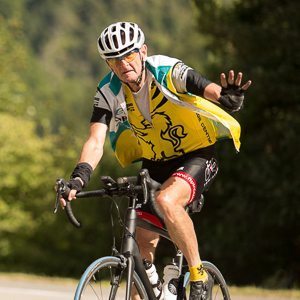 An awesome blend of cycling challenges, drop-dead scenery and gastronomic experience.
John C – Hannibal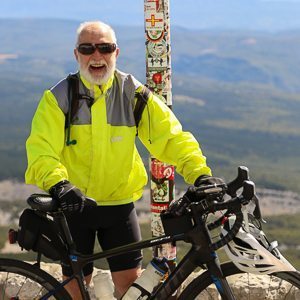 I signed up for this ride because of the combination of historical story and the cycling adventure. It met all my expectations. Excellently organised and supported in every way.  I am a slow rider up hills (the slowest) but there was plenty of opportunities for me to ride at my own pace and I appreciated that flexibility by the guides.
Robert R – Hannibal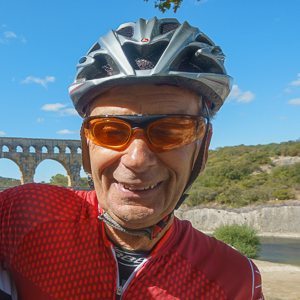 This tour was great and better than expected. A good mix of riding and accommodation and the views just blew me away. The holiday of a lifetime. A great mix of people too. Loved it
Hubert D – Hannibal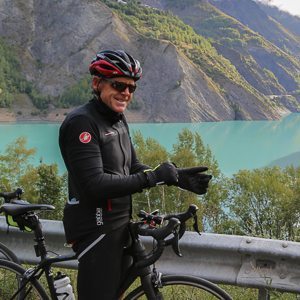 I would not change a thing. Great guides, great mechanics, great hotels, great food, amazing scenery – everything was above my expectations.
Gary B – Hannibal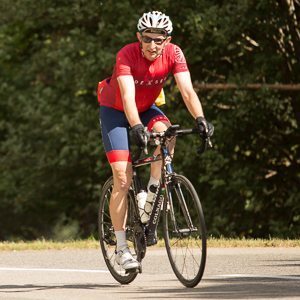 I came on this trip with some trepidation as to whether I would be up to every stage. It was however a really great experience. Best of all I seem to have lost weight and gotten stronger. Enough said.
Matt B- Hannibal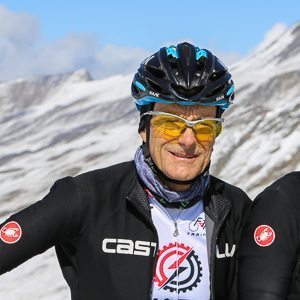 I had a great time, was worth every cent. The logistics and catering were first class.
Michael T – Hannibal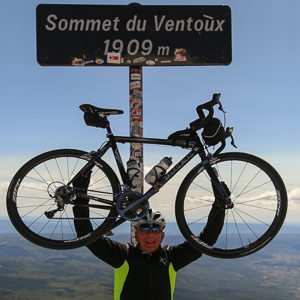 If you are seeking an 'epic' bike tour, look no further than Ride and Seek. Beautiful routes, epic climbs, great hotels and wonderful meals. Plus top-notch support for the bikes and riders.
Jim C – Hannibal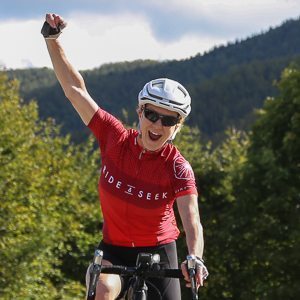 Challenging biking made easier with fabulous road choices, unique hotels and delicious meals along the route
Lisa P – Hannibal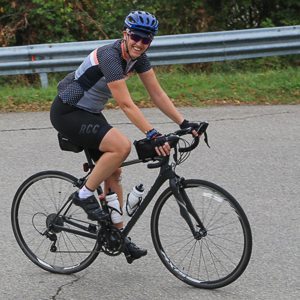 Another amazing experience with Ride and Seek, the combination of well-researched cycling routes, luxury accommodation and food and top-notch guiding is unbeatable.
Christine O – Hannibal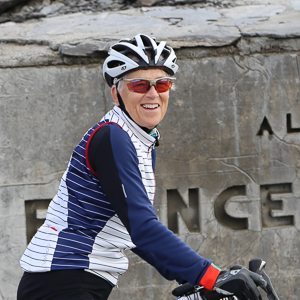 The journey of a lifetime.  Exhaustion and exhilaration- it contains all the elements of life's best adventures with new sets of challenges every day in constantly changing terrain.  Managed expertly by the Ride and Seek guide team, there are no disappointments here, but rather the opportunity to follow in the footsteps of one of history's most infamous warriors as you make your way from Barcelona to Rome, experiencing Hannibal Barca's journey as told by expert historians. It was AWE-SOME!  Thank you Ride and Seek
Christine C – Hannibal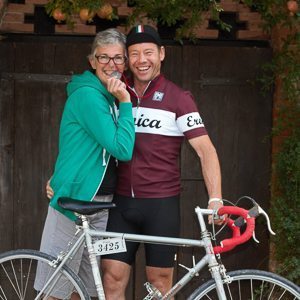 A once in a lifetime experience. It was challenging, but fun, a great festival and full of nostalgia and atmosphere. James our guide on the day was incredible and the food and wine were superb along with Ride and Seek's knowledge of all things Italian. My biggest worry was Anne-Maree as a non rider,  in terms of what would she would do whilst I was riding. The way she was included in the group made the trip an unforgettable experience for us both.  Thanks again Dylan to you and your colleagues, it was a special ride.
Dave – L'Erocia & Tuscany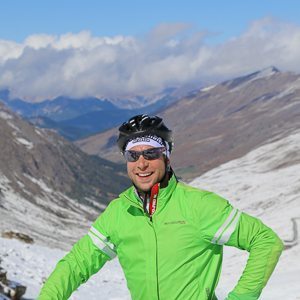 Great Challenge  – Great People –  Great Places – Ride & Seek delivered the ultimate cycling adventure, and Hannibal exceeded all expectations, taking me on an unforgettable journey through the most beautiful places two wheels can take you.
Simon H – Hannibal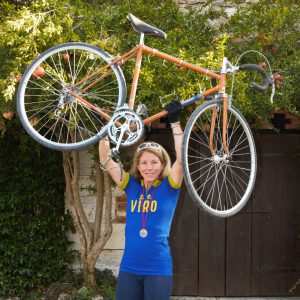 I didn't fully understand what I was in for, but the tour far surpassed my expectations. The rides leading up to the event, visiting Nostra Vita, the vintage bike preparations, the vintage shopping in Gaiole, our top-notch accommodation at Agriturismo Molinello, and the professionalism of the Ride and Seek crew, made this week one of my all-time favorites. I'll be coming back next year! 
Sarah R – L'Erocia & Tuscany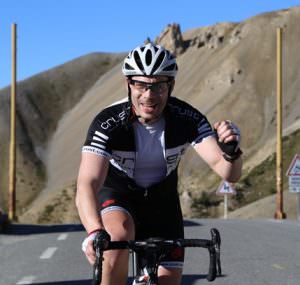 A spectacular, challenging, exquisite, unforgettable experience. When you ride and seek you will hit the bed each night knowing you are truly alive and you have experienced something very special.
Luke N – Hannibal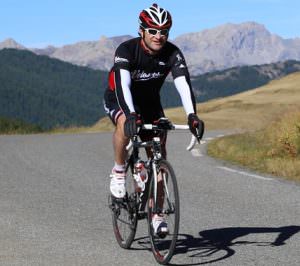 Although I am only a fairly new cyclist, Ride and Seek gave me the opportunity to take on some of the most famous and challenging routes while feeling in control and well taken care of. Ride and Seek give you everything you need to enjoy your cycling holiday worry-free. The routes, the accommodation, the support. Set off every day knowing that they have prepared a stunning experience, but left you the ability to choose your own adventure. Ride and Seek showed me everything I love about Europe and gave me new things to love about cycling.
David G – Hannibal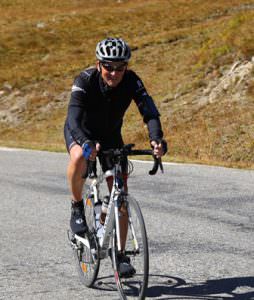 What an event, exceeded my expectations in a big way, Dylan was an absolute professional, great communicator, the tour ran smoothly, nothing seemed too much effort for the boys.
James E – Hannibal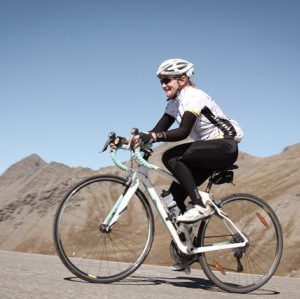 Sam and Dylan had obviously put a lot of time and effort into researching and organising the Hannibal Epic. The detail in the planning is obvious from the start and resulted in a magnificent experience every day. The hotels, restaurants, routes, lunch stops including several picnics, coffee breaks and extras such as wine tastings and farmhouse meals were superb. An added feature of their tours is the historical aspect which was regularly explained to us in regard to our location. I feel very lucky to have found this tour and to have been able to participate as it was challenging, unforgettable and a great opportunity to meet other like minded cyclists and create new friendships. It was hard coming home after such a unique experience. Thank you Sam and Dylan.
Kay J – Hannibal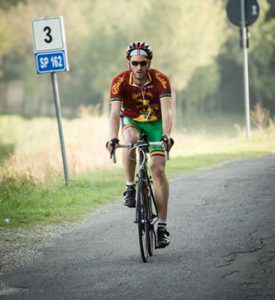 Ride and Seek certainly do more than just take you from A to B. They take you to C, D, E, F and just about every other letter of the alphabet. The 25 days I spent on the road with Sam and Dylan was the best month I have had in my life. To be able to travel through Spain, France and Italy, and to see, do, eat and enjoy so much, was a real privilege. They eliminate any stress that may come with such a huge undertaking. Really, all you have to do is keep pedalling and not lose control of your bike when you pinch yourself to check you are not actually dreaming.
Felix L – Hannibal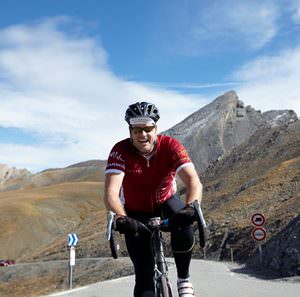 All the bases are covered, everything you need has already been thought of, they have been there, done it themselves and that experience shines through. The riding know how and guidance is invaluable and the knowledge of the region and its history second to none, these guys are the best!
John K – Hannibal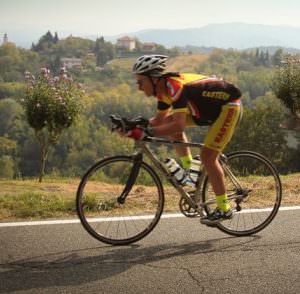 I thoroughly enjoyed my week with Ride and Seek following in the footsteps of Hannibal. The stage 2 route was well-conceived to provide a variety of terrain and riding. The meals and accommodation were a highlight which enhanced the joy and challenges of the days on the bike. Sam, Dylan and James were thoughtful and supportive guides and great hosts. I hope I get the chance ride with them again.
John N – Hannibal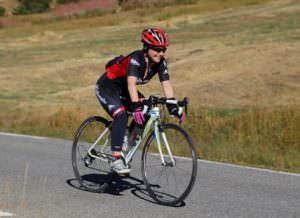 The Ride and Seek Hannibal tour exceeded our expectations. The riding was fabulous, the regional food and wine were amazing. The organisation was seamless. This was the trip of a lifetime, only I am pretty sure we will be doing it again.
Francesca B – Hannibal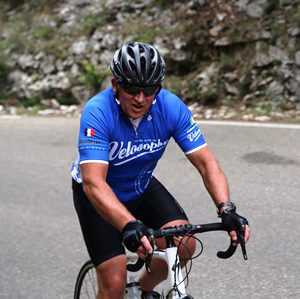 Challenging, but thoroughly enjoyable and rewarding experience. Great riding, scenery, food, wine, company.and support from the guys at Ride and Seek. Would highly recommend for any rider thinking of a European cycling tour.
Phil R – Hannibal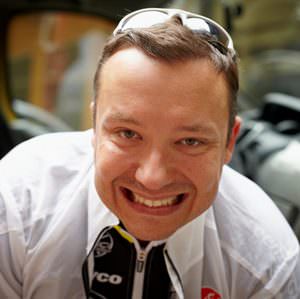 It is a rare thing to experience something that changes your perspective on life permanently, even more rare when that something is a choice, and not a challenge that life has forced upon you.
In 2012, the Hannibal Tour, led by Dylan and Sam at Ride and Seek, did just that, it changed my perspective on life. I started the tour with very high expectations, to see the best of Europe, to make friends, to challenge myself physically. What it achieved was well beyond this. The Hannibal Tour covered some of the most extraordinary landscape I will ever see, including times when I truly was on top of the world. Meeting the physical challenge of 26 days of cycling when I have never in my life before been a cyclist has left me with an incredible belief that anything is possible in life. I have made lifelong friends from across the globe. On this tour, I felt more alive than I had since I was a kid. We all laughed hard, ate and drank like kings, and at the top of the Alps I cried with joy. And all this, from the seat of a bicycle.
Dylan and Sam did a faultless job running the tour from the hotels to the food, the support, the hire bikes and the incredible history of Hannibal along the way, I cannot imagine how it could have been executed any better. They were both professional, dedicated, friendly and supportive. Their experience shone through and is their greatest asset.
I already have my next Ride-and-Seek tour planned, and it won't be the last.
Jason L – Hannibal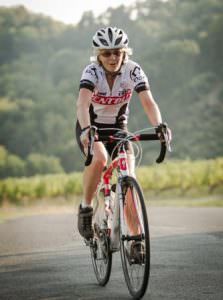 To go on a trip that has congruency with the challenge of the ride -the epic and the history, gastronomy, the culture, the landscapes and to provide such intelligent support is amazing. I loved it, felt challenged, gave myself to the whole experience and have no criticisms, just grateful to Ride and Seek for a marvellous trip.
Bernadette R – Hannibal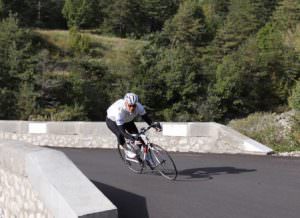 Hannibal Barca, the wily Carthaginian General, was a fine strategist and leader. His attempt to conquer Rome by taking war elephants across the Alps was a real feat. If you wish to ride across the Alps, in fine style, without the support of war elephants, then you should sign up with Ride & Seek. They are great operators and their tour is first class. Roddy Johnson, Dubai, UAE
Roddy J – Hannibal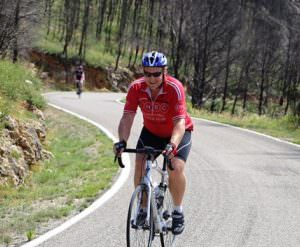 This was by far the most fun I have had on a bike. It was a pretty stern physical test for me, and thus perfect. I eyed off the van once or twice but never had to get in it. Lovely places and lovely routes that you would never find by yourself, and all fully supported.
Ted R – Hannibal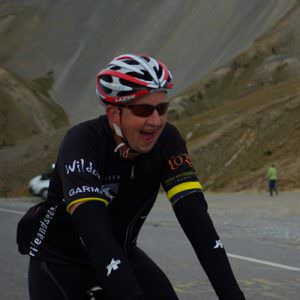 The guides, Dylan & Sam, on the Hannibal Expedition 2012 were excellent.
Both are excellent organisers, who think ahead, and are always looking to make the best possible experience for the riders, wether this be making sure the bikes are in top condition, or the picnics lunch is in "the spot", or the evening meal is an experience to remember. They are happy to answer to questions on the route, and change things as weather or circumstance require. Sam's historical knowledge and has willingness to share this knowledge really added to the trip.
I am very much looking forward to riding with either or both of them again.
The Hannibal Expedition has been the major riding highlight of my 20-year riding career. The scenery, food wine and accommodation were something I have no hesitation in recommending. For me, the greatest plus was achieving the challenge the Hannibal Expedition thoughtfully crafted route provides. Plenty of personal challenge, in beautiful and historic countries, with almost no traffic. What more could you ask for.
Stephen S – Hannibal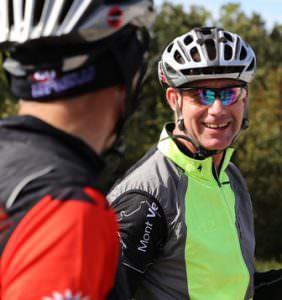 Ride & Seek, fantastic adventure, really well organized, every detail considered. The highlights would be the routes and food along the way
Andrew C – Hannibal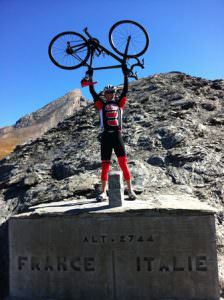 Ride and Seek operated a sleek tour over some of the best riding roads I never knew existed. Clearly their experience has been built over a number of years. The cultural aspects (food, wine and history) provided an interesting backdrop to a sensational ride across the alps.
Jeff S – Hannibal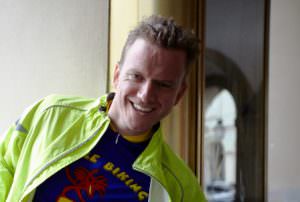 What an amazing holiday! You can eat and drink as much as you like and you still go home fitter and trimmer than when you left! Wait till Woman's Weekly or Cosmo hear about this holiday! You guys'll be booked solid till early retirement. This was undoubtedly the best long weekend of my life so far. I'll be back next year for at the very least a full stage, if not more! My legs look forward to cashing this cheque which my hand is currently writing!
Will W – Hannibal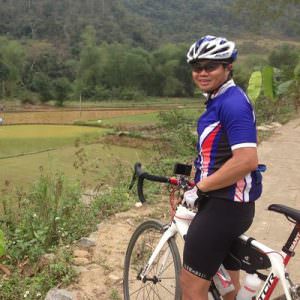 Make no mistake, you are signing up for an experience to remember for a lifetime. I've traveled inVietnam before, but Ride and Seek's Vietnam tour far surpassed my expectations. From the meticulously planned in-country operation, to ascending into the foggy heavens of Vietnam's mountains and the sheer enjoyment of riding roads that have yet to see a modern day bicycle. This trip wrote stories my grandkids will hear about.
Hoa Lee – Vietnam Untouched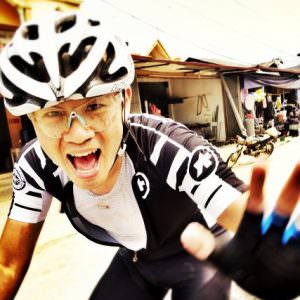 A truly epic and memorable tour of Vietnam was had in so many aspects last year. Great riding and adventure, suberb food cooked by the chef, lunches had with breathtaking views, great support crew and masseuses plus our bikes were cleaned and mechanically tuned each night. An awesome adventure with an awesome bunch of people. The Missus and I thoroughly enjoyed ourselves !!!
Alex W – Vietnam Untouched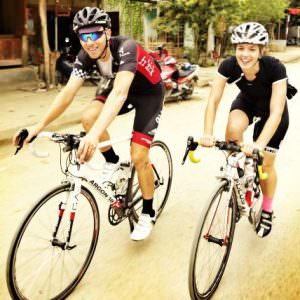 Don't just think about it, do it! After a little while deliberating, I'm very glad I chose to do this trip with Ride and Seek in Vietnam. A great week of riding and exploration in excellent company. Felt very well looked after by Dylan & Matt. All I want to do now is ride my bike!
Anne L – Vietnam Untouched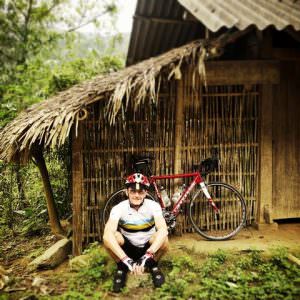 This was undoubtable the greatest week on a bike of my cycling life. Stunning landscapes, great people, great food, and most importantly some monumental climbs. As a cyclist and a photographer I was in heaven from the day I arrived in Vietnam till the day I left. Bring good tyres, good wheels, strong legs and an open mind and you will have a blast.
Philip L – Vietnam Untouched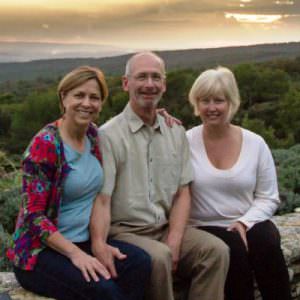 I want to thank the Ride and Seek team for a very intimate and experiential tour. This is my third trip with Ride and Seek and each one exceeds my expectations. I've traveled to Provence on my own, but Ride and Seek presented a Provence that I wouldn't have been able to discover on my own, including personal relationships with locals, hidden gems and a thorough knowledge of the culture and history. In addition, Ride and Seek took care of every detail including, pre-trip planning, superior bike equipment, exceptional hotels, great food and extremely attentive and personable guide. Ride and Seek Provence was another perfect trip for me!
Amy K – Provence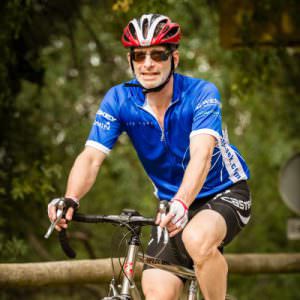 Last year, my wife and I had the great pleasure of riding in Provence with Ride and Seek and seeing a number of "Les plus beaux villages de France." The experience was fantastic from beginning to end. The beauty and history of the region, the food, the wine and the guides (not to mention the cycling!) made this a memorable vacation. The colors of Provence are amazing, from the evening skies of St. Remy to the ochres of Roussillon. The memorable week culminated with our climb of Mt. Ventoux. Our guide James paced us up this iconic ascent on a perfect day with clear blue skies, little wind, and a fantastic view of Provence below us from the top. I think Dylan and James were as pleased as we were that everyone in the group made it to the top. We had such a wonderful experience we will be riding with Ride and Seek again this summer!
Irwin G – Provence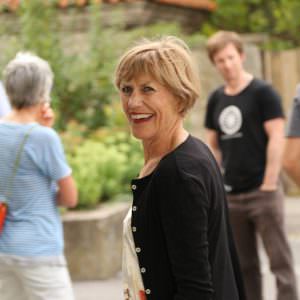 Your team did a magnificent job in the planning & executing of this tour – the castles, chateaux, monasteries & mansions we stayed in were amazing.
Ruth K – Napoleon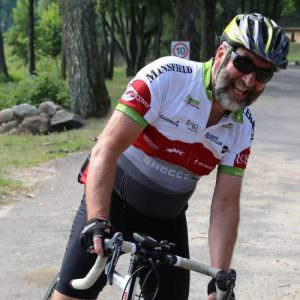 Thanks, guys, in your role as tour operators and guides your professionalism, work rate, attention to detail and commitment was second to none.
Gary P – Napoleon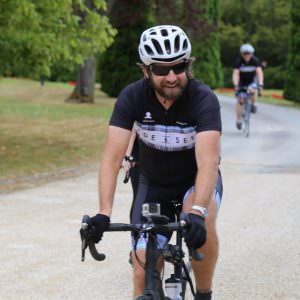 The finest food and wine from France, the best roads of Germany, Polish castles, new age Baltic states, and behind the romance of Russia. We did more than follow Napoleon's footsteps, we opened up a new world. Thanks to Ride and Seek, my life is enriched because of the 2015 Napoleon tour
James S – Napoleon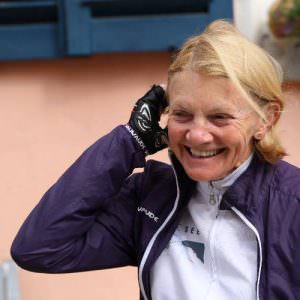 A fantastic tour for the adventurous with the usual Ride and Seek standards – well researched, great accommodation and meals and the best of guides and support. This tour has a variety of landscapes, terrain, cultures and is filled with history both ancient and modern.  There wasn't a day when I thought I'd prefer to be somewhere else.
Kay J – Napoleon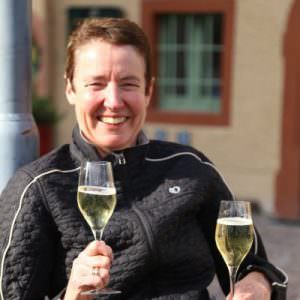 The guides? What a team! On and off the bike the guys could not have been better. their focus was on ensuring that everyone was safe and enjoying themselves. Nothing seemed to be too much trouble. They handled sometimes difficult situations, with grace, and good humour. And as an added bonus Mark and Dirk's photography is simply stunning. So I've done 2 Ride and Seek trips now, thoroughly indulged and enjoyed myself both times. Now I just have to convince my boss that it is in his interests to let me go on Caesar next year:)). I'm working very hard on it.
Sharon W – Napoleon
One expects a trip to Italy to be filled with great scenery, food, and wine, and this tour has them in abundance. What was unexpected is how extraordinary Sardinia is, even by Italian standards: mysterious dry- stone towers dating back to the Bronze Age, excavations of Phoenician, Carthaginian and Roman settlements, and reminders of more recent contact, friendly and not so friendly, with the wider Mediterranean world.
The tour is entitled Simone's Sardinia, and it is aptly named. Simone is intensely knowledgeable about, and proud of, his Sardinian heritage, and his enthusiasm is contagious. We feel we gained some real insights into Sardinia, both the historical background and current conditions. Simone and Chicco were wonderful traveling companions and were supportive of a wide range of cycling abilities. This was one of the best trips we have ever taken. We highly recommend this tour.
Meg & Jim – Simones Sardinia